Free the Bears 2022 Report
Hello coffee and bear lovers, 2021 was a great year for us at Brown Bear Coffee, our collective contribution of 5% of the sale made a big difference to Sun and Moon Bears in Cambodia. Free the Bears asked us in late 2020 if we wanted to fund a new project, something specific that would aid the number of bears they were able to rescue. This, for us was a fantastic opportunity and something we could demonstrate the effectiveness of our collective customer contribution.
The Bear House 7A and 4A has recently been finalised and the project is in the final steps. The House itself allows for an easy transition from the house to the forested area; this access is 24 hours, something that was a challenge before. With two separate bear houses with their outside enclosures means that none of the bears need to timeshare and they have 24 hour access to the outside, a massive improvement to their overall welfare and mental health.
Free the Bears has introduced the first few bears into the house's and Matt Hunt at Free the Bears has provided a bit of information to us on them below. Please enjoy the pictures and video provided and thank you for your continued support.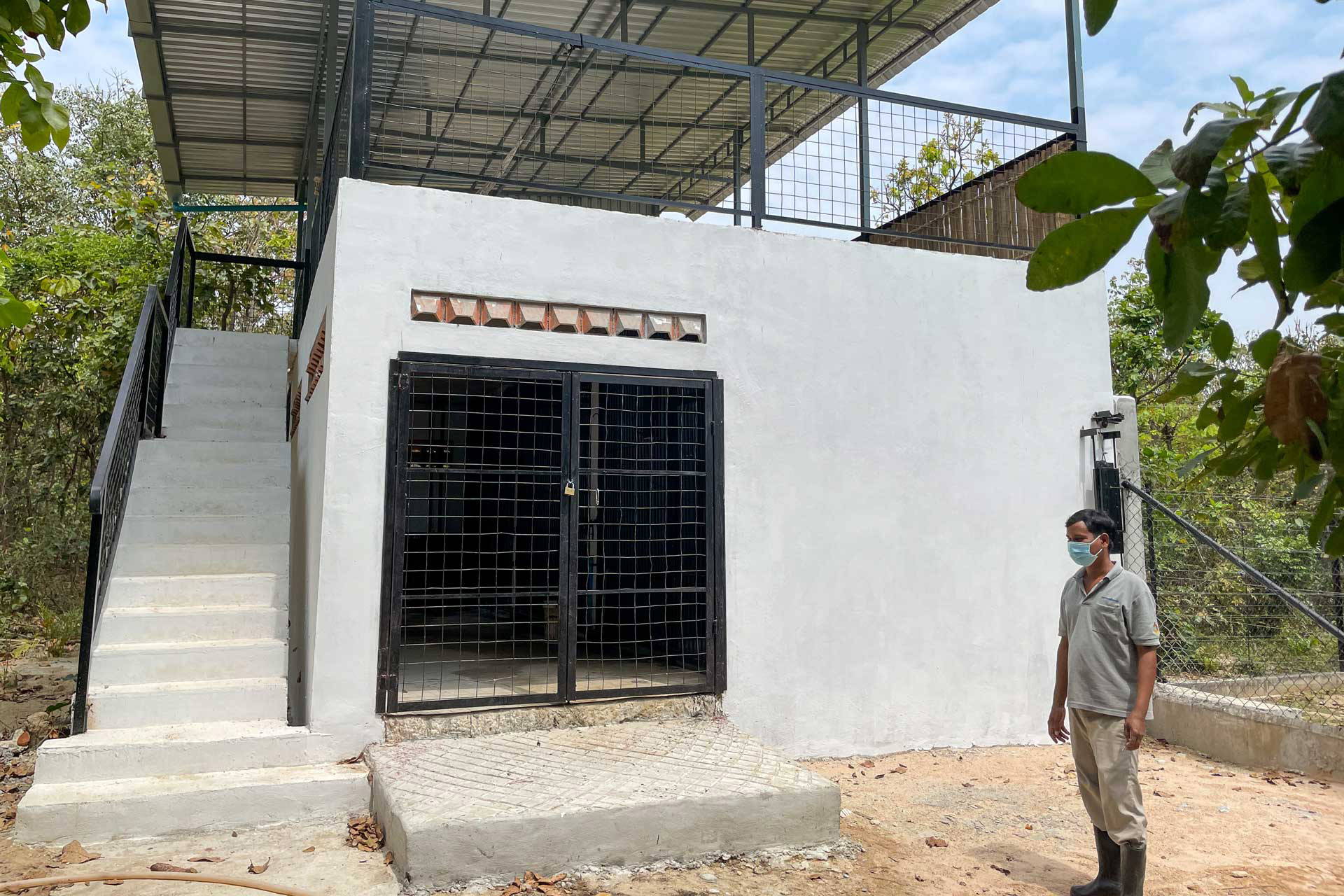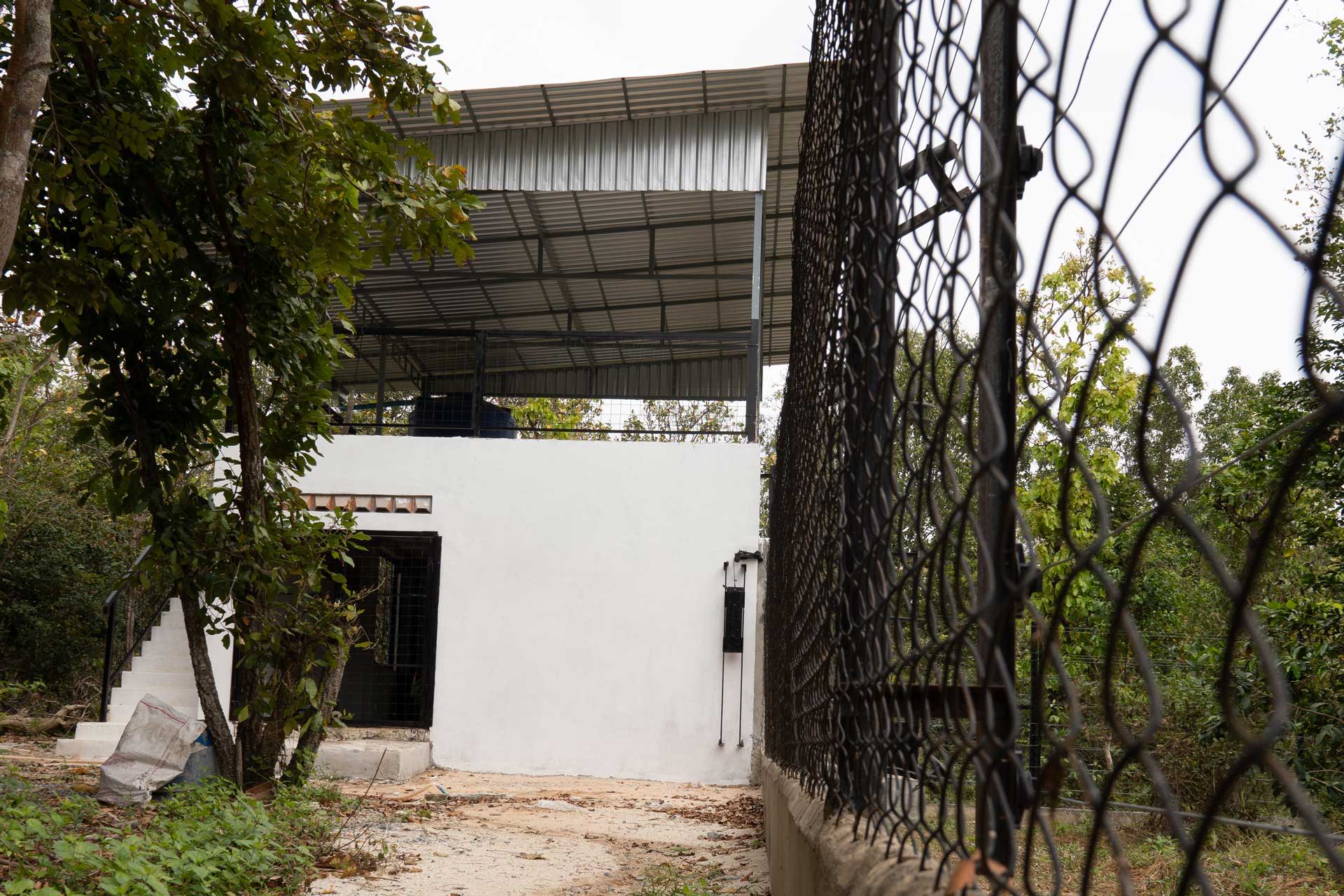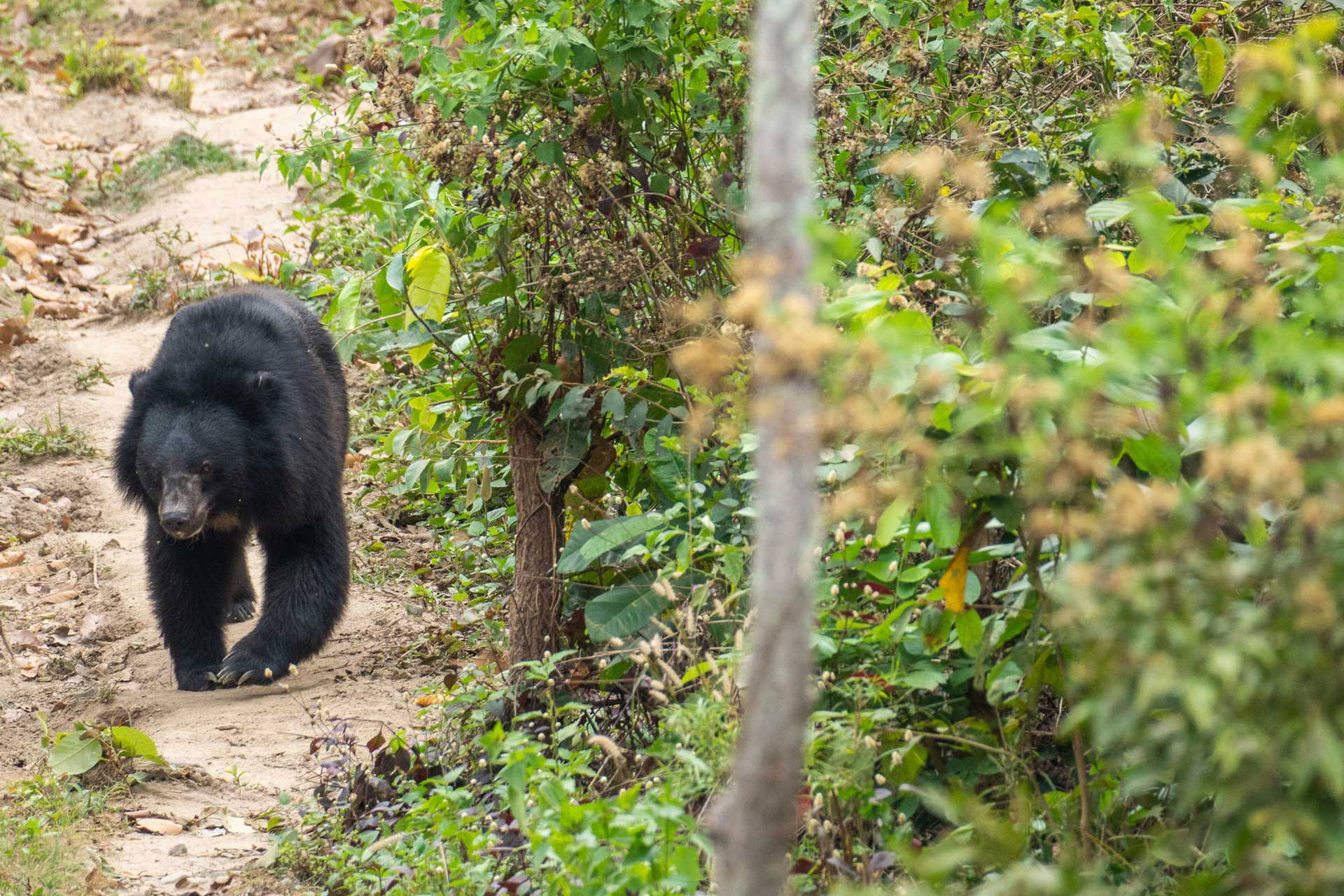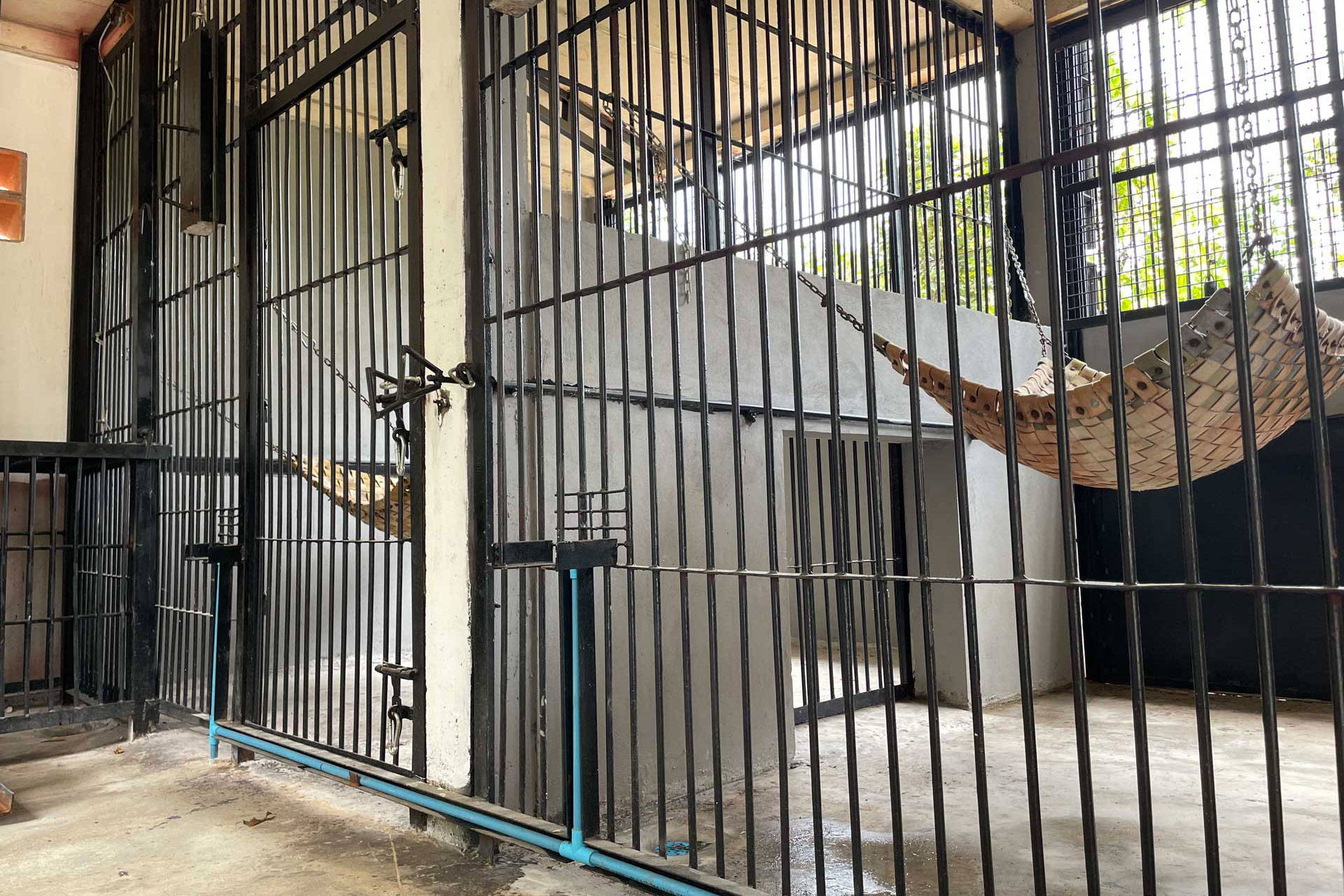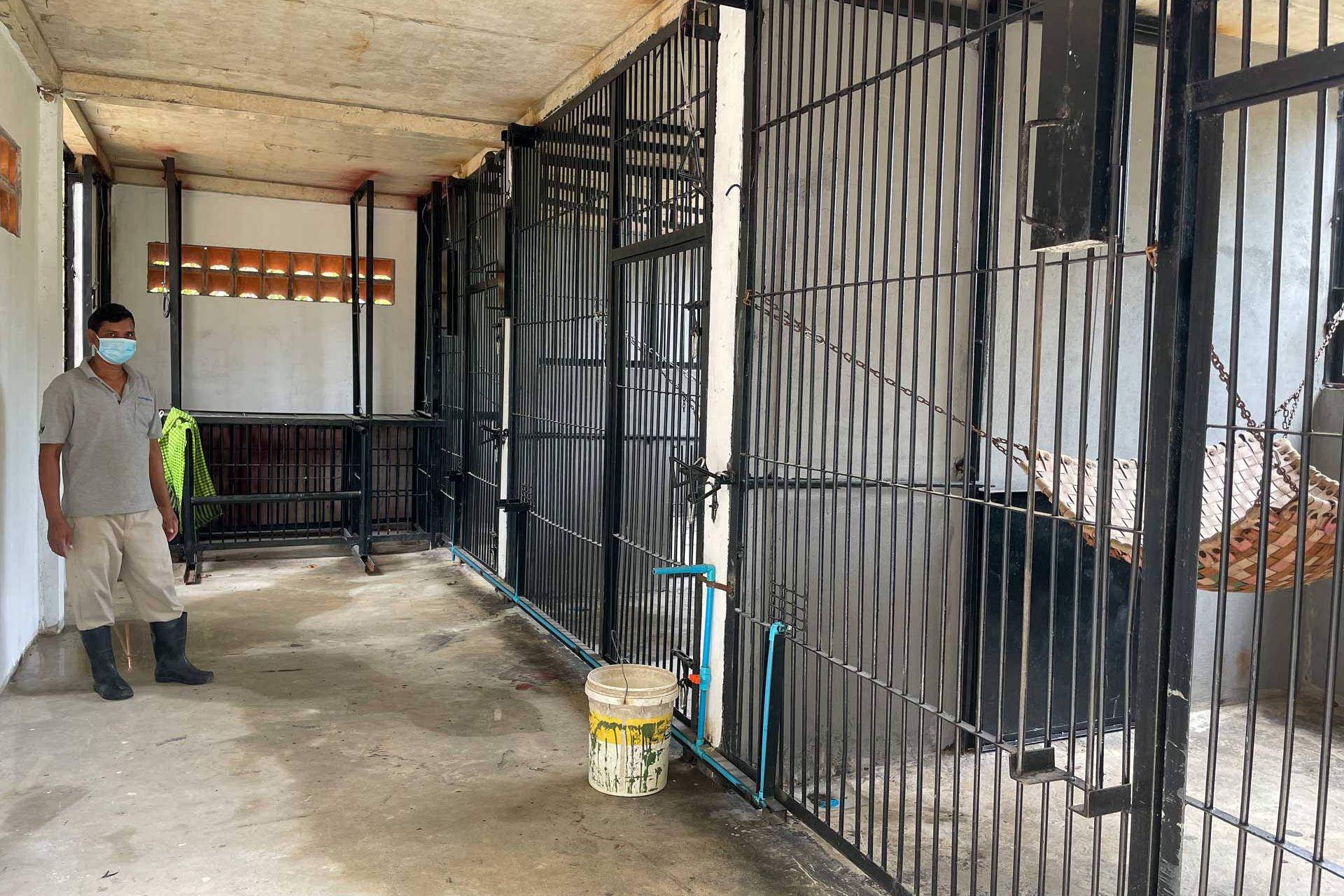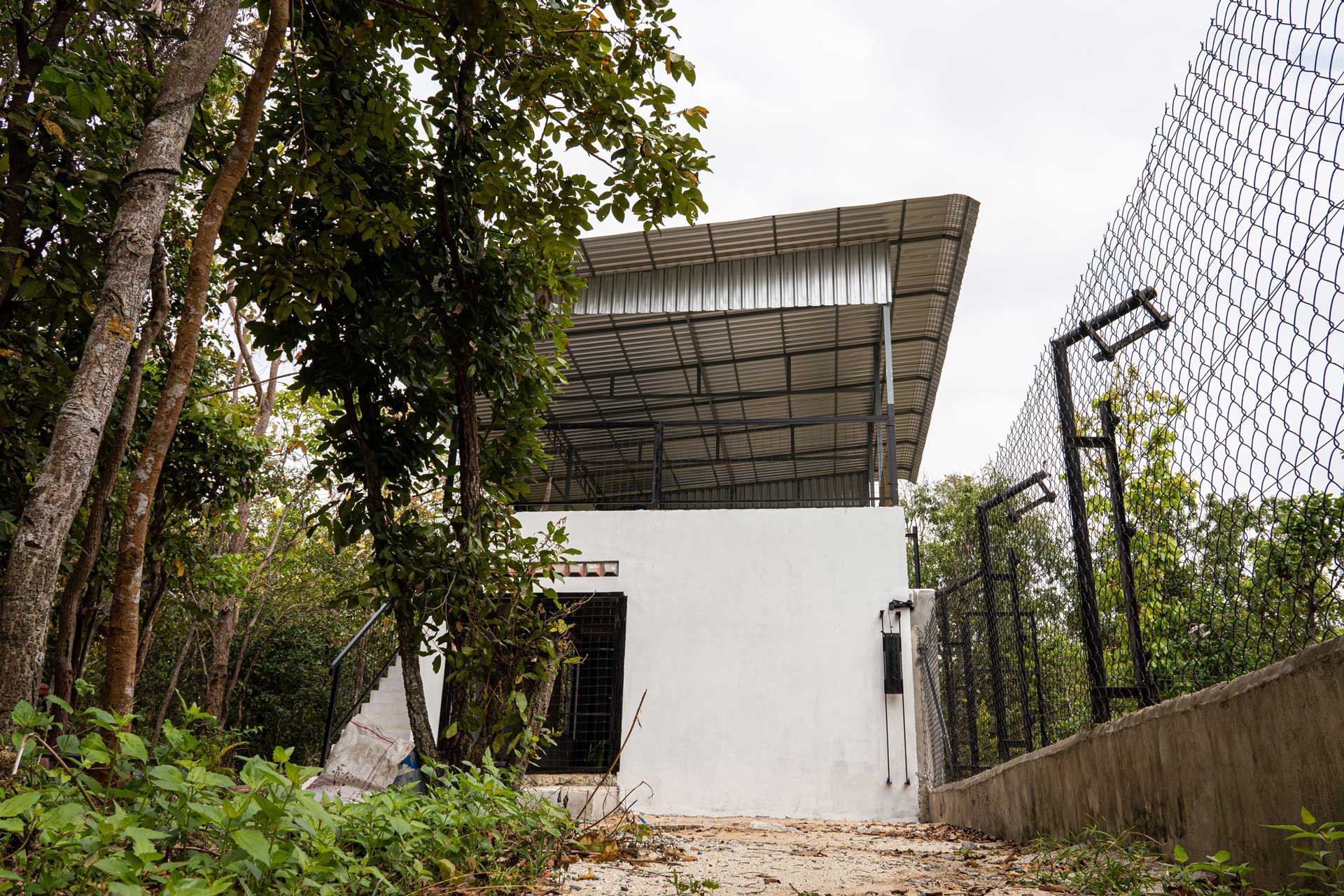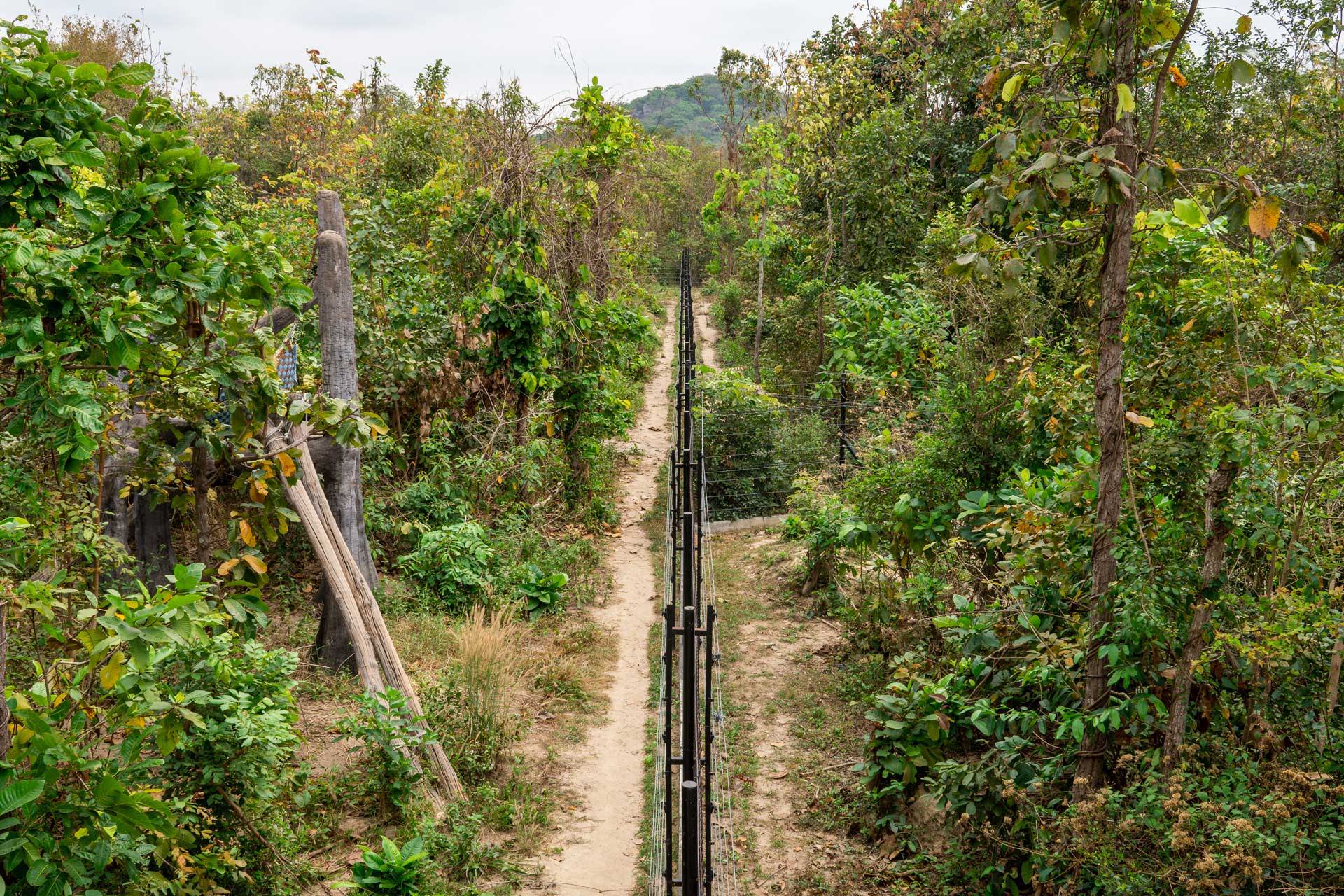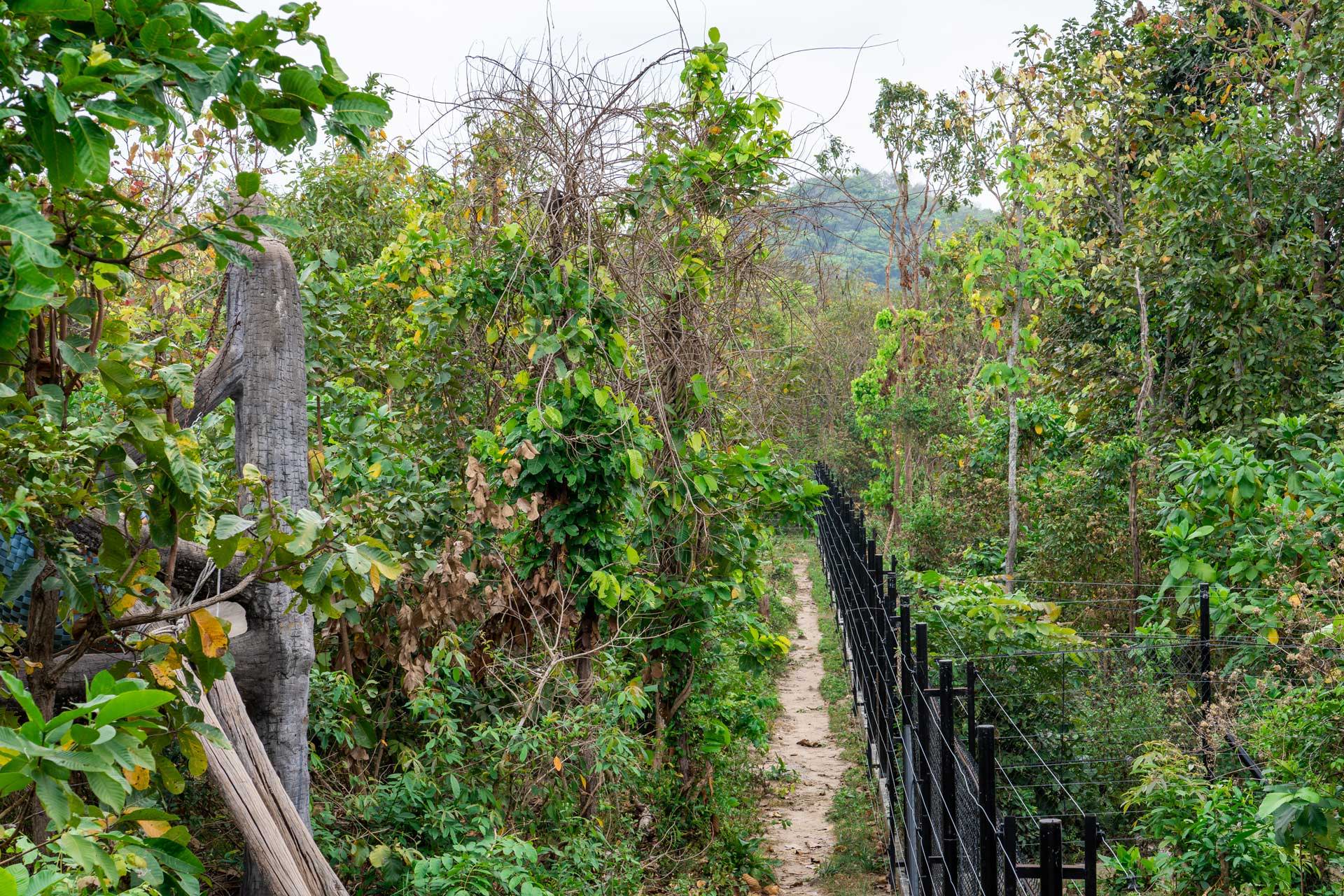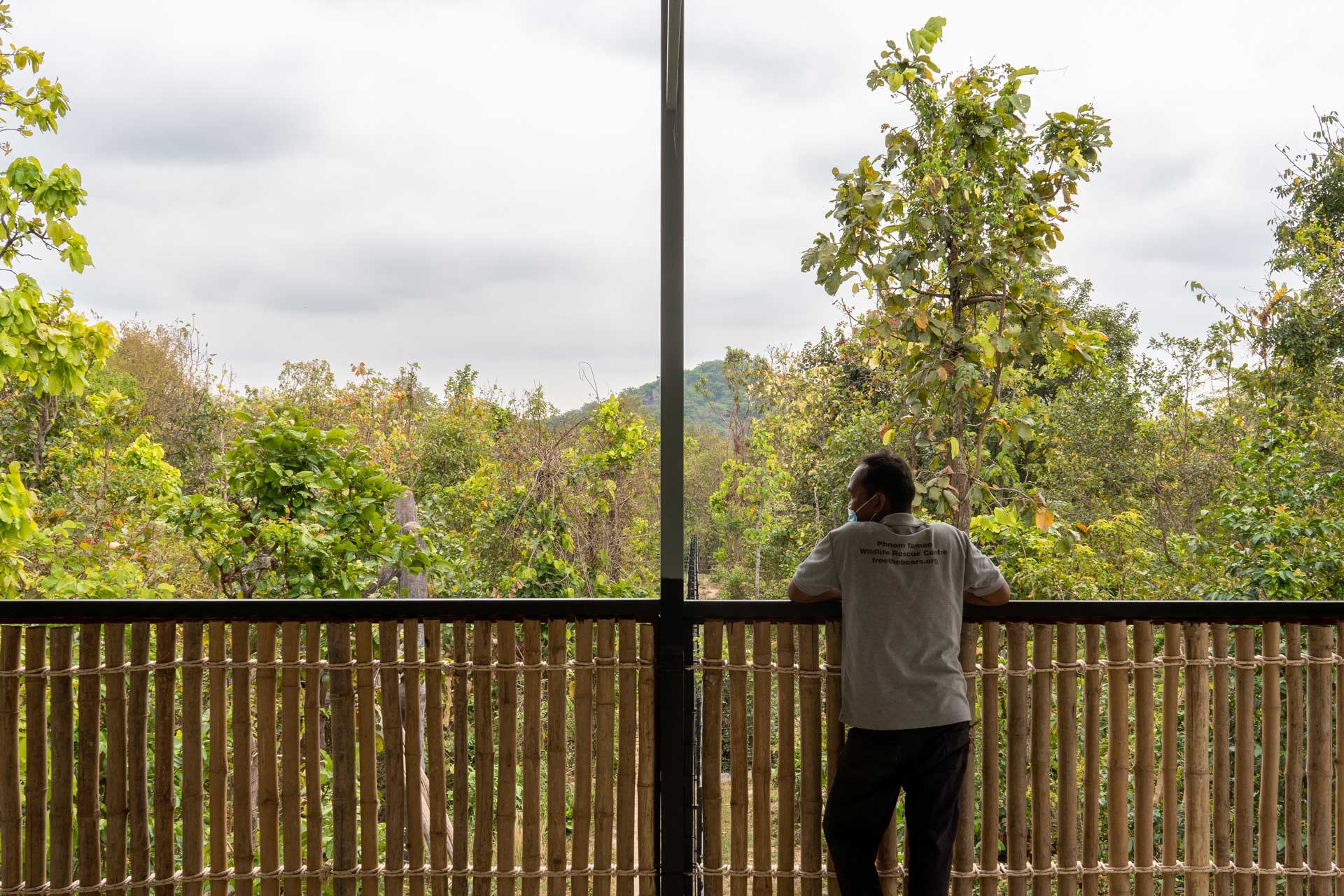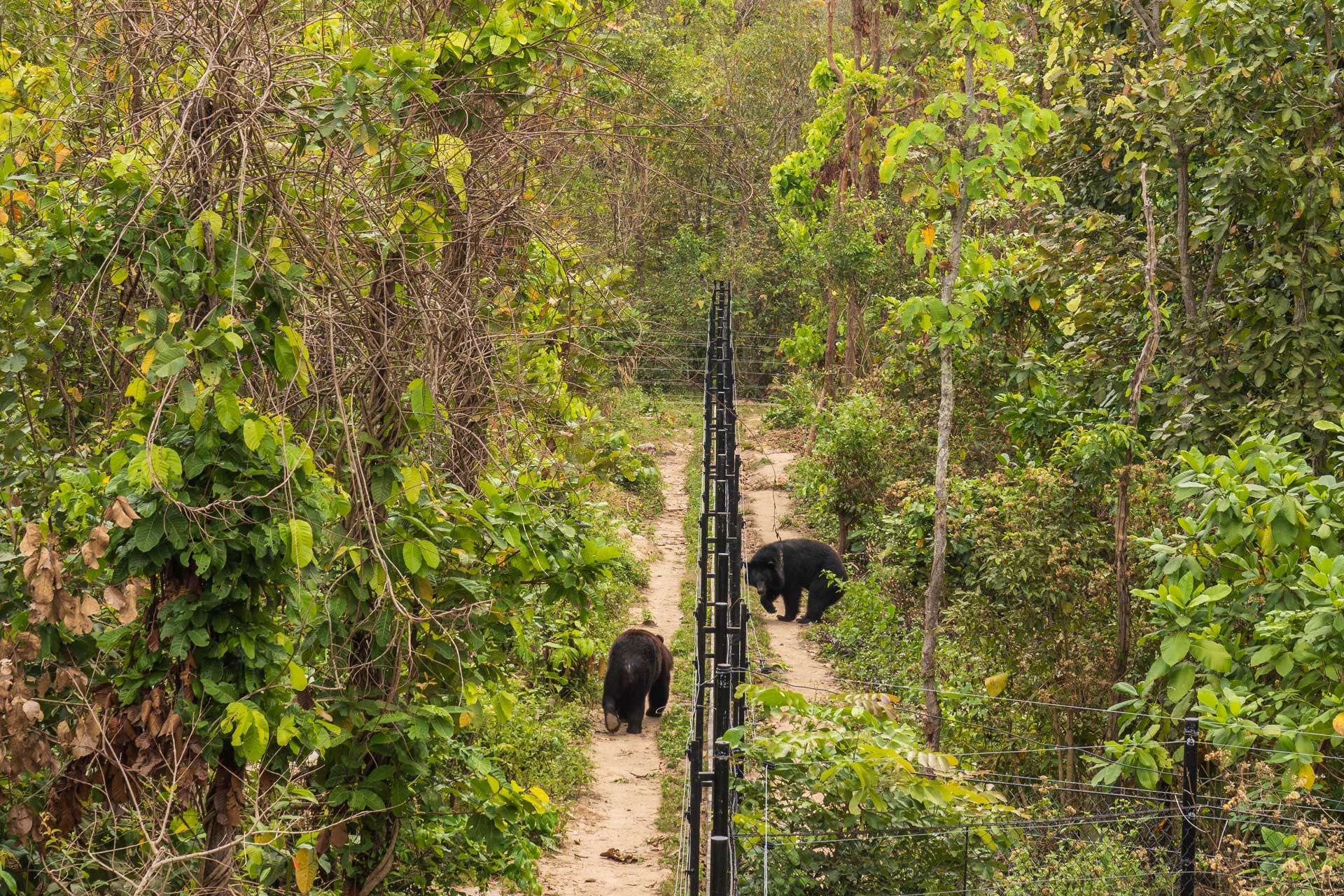 Robin and his brother Beau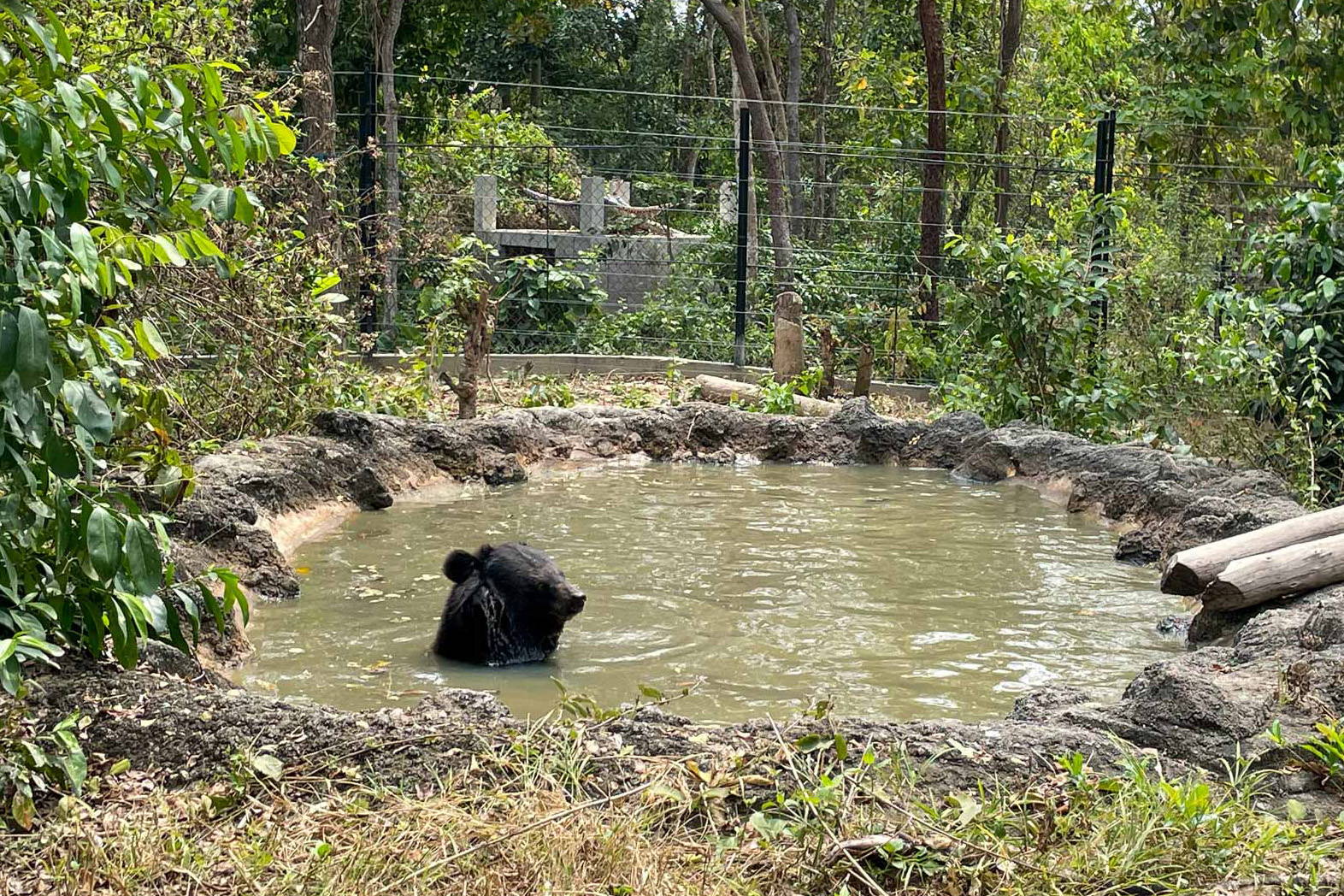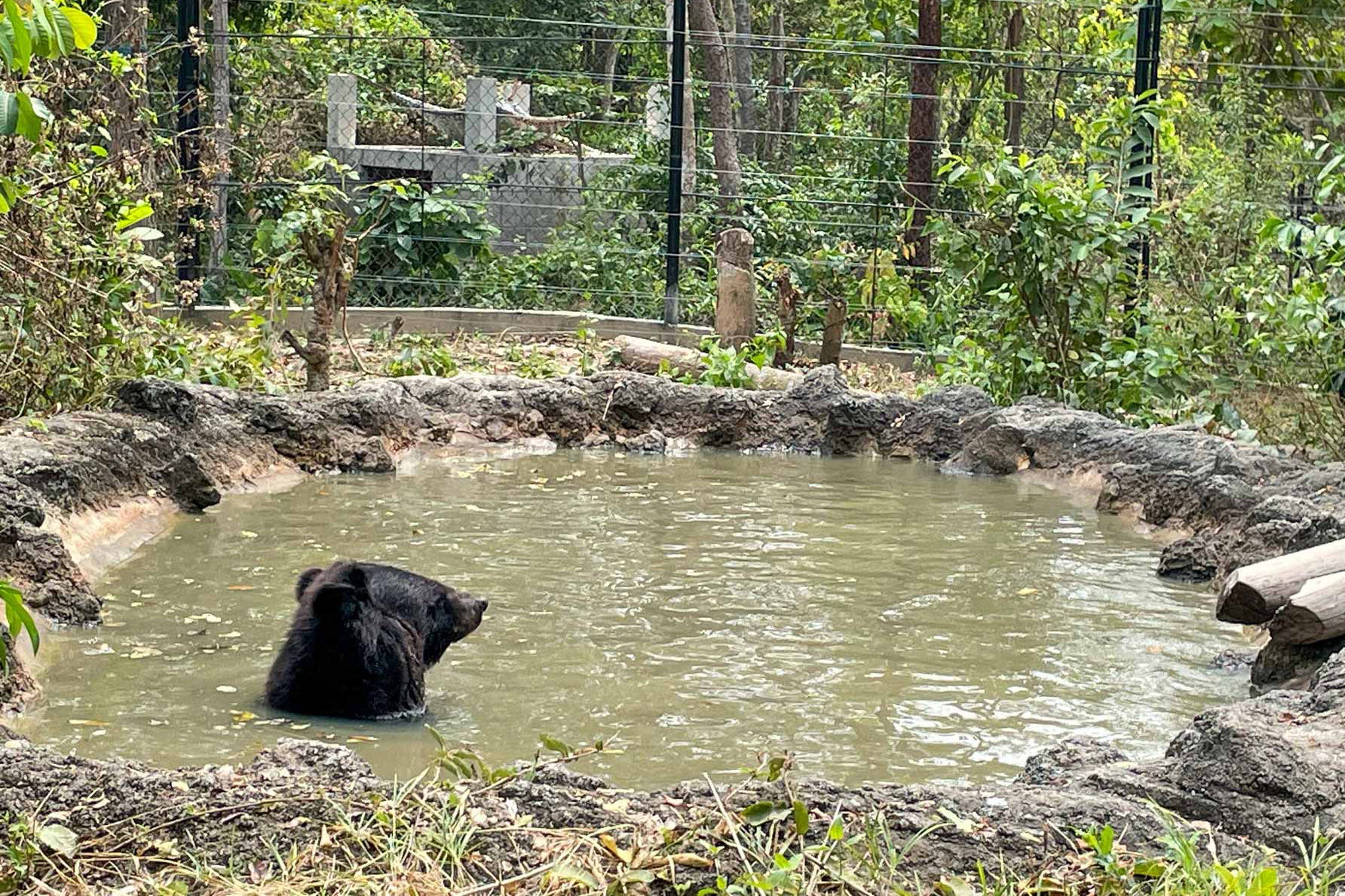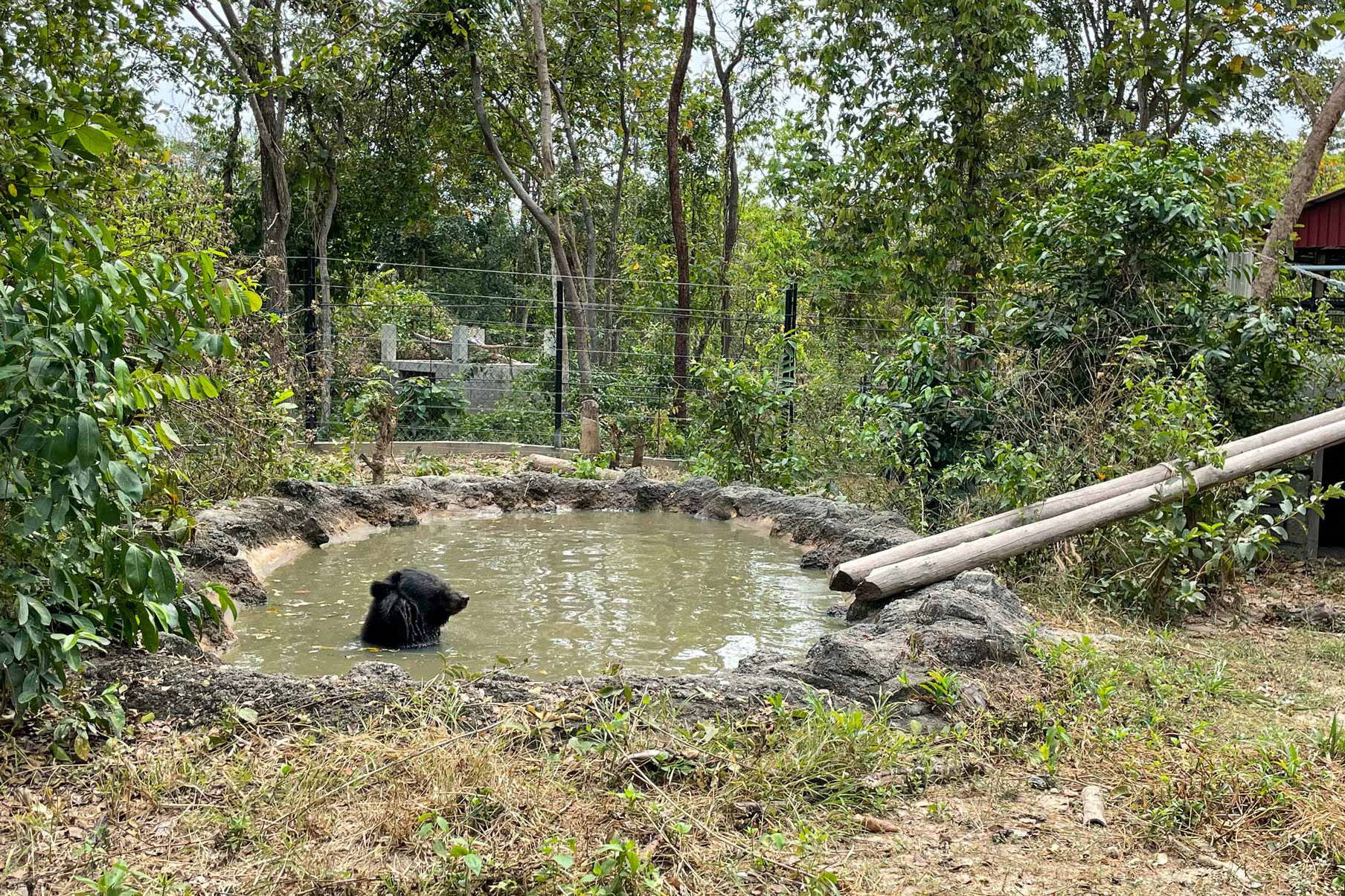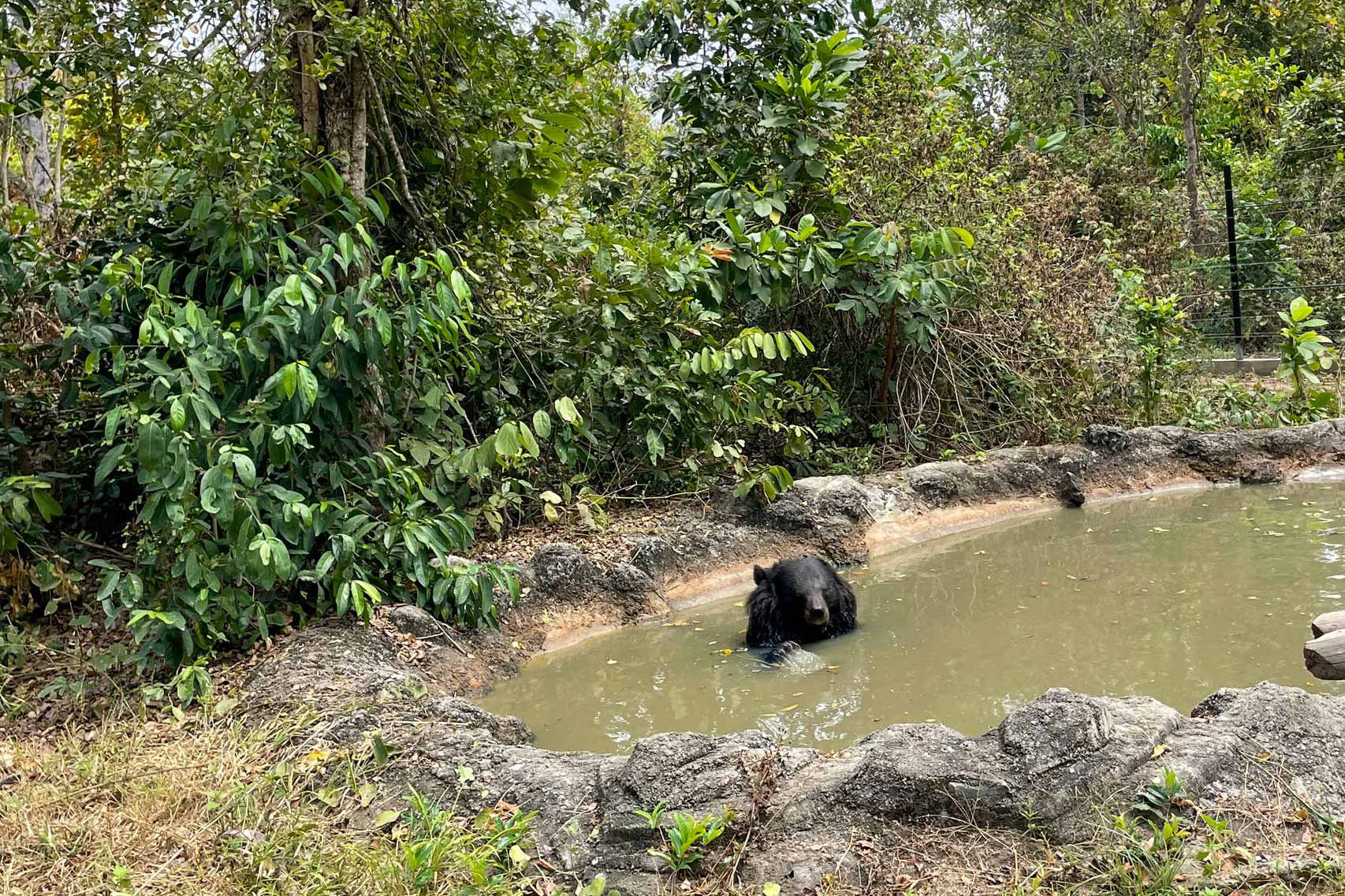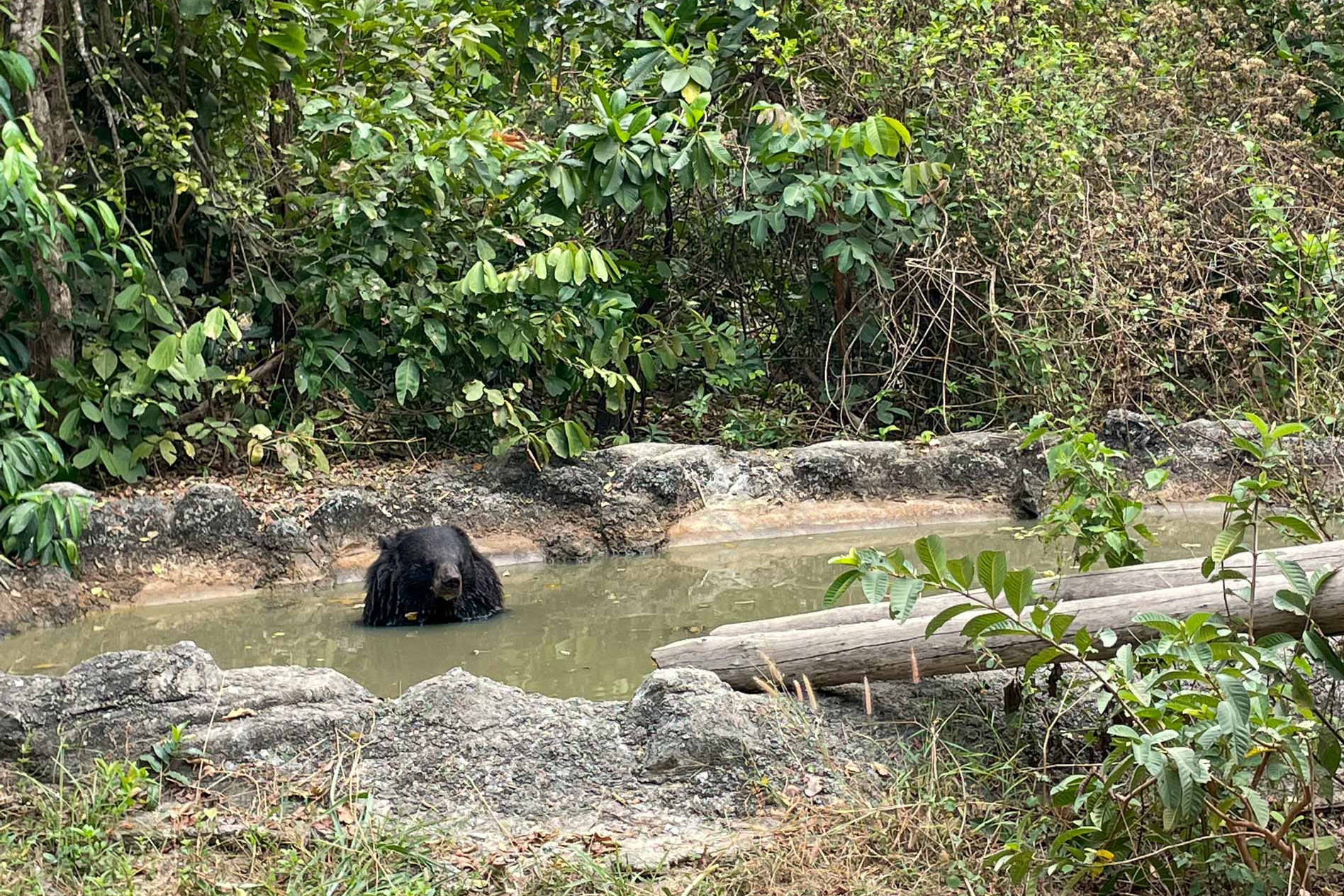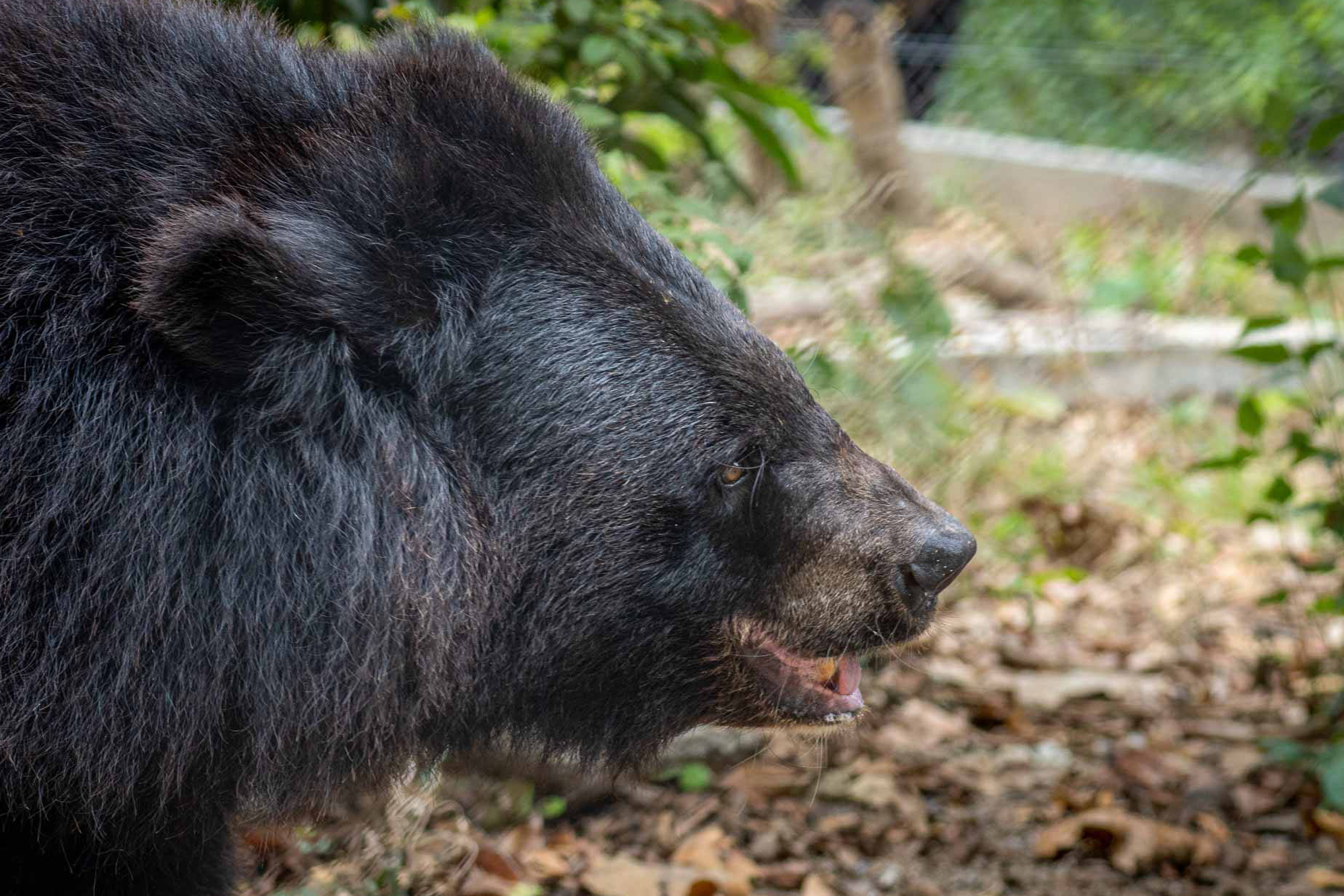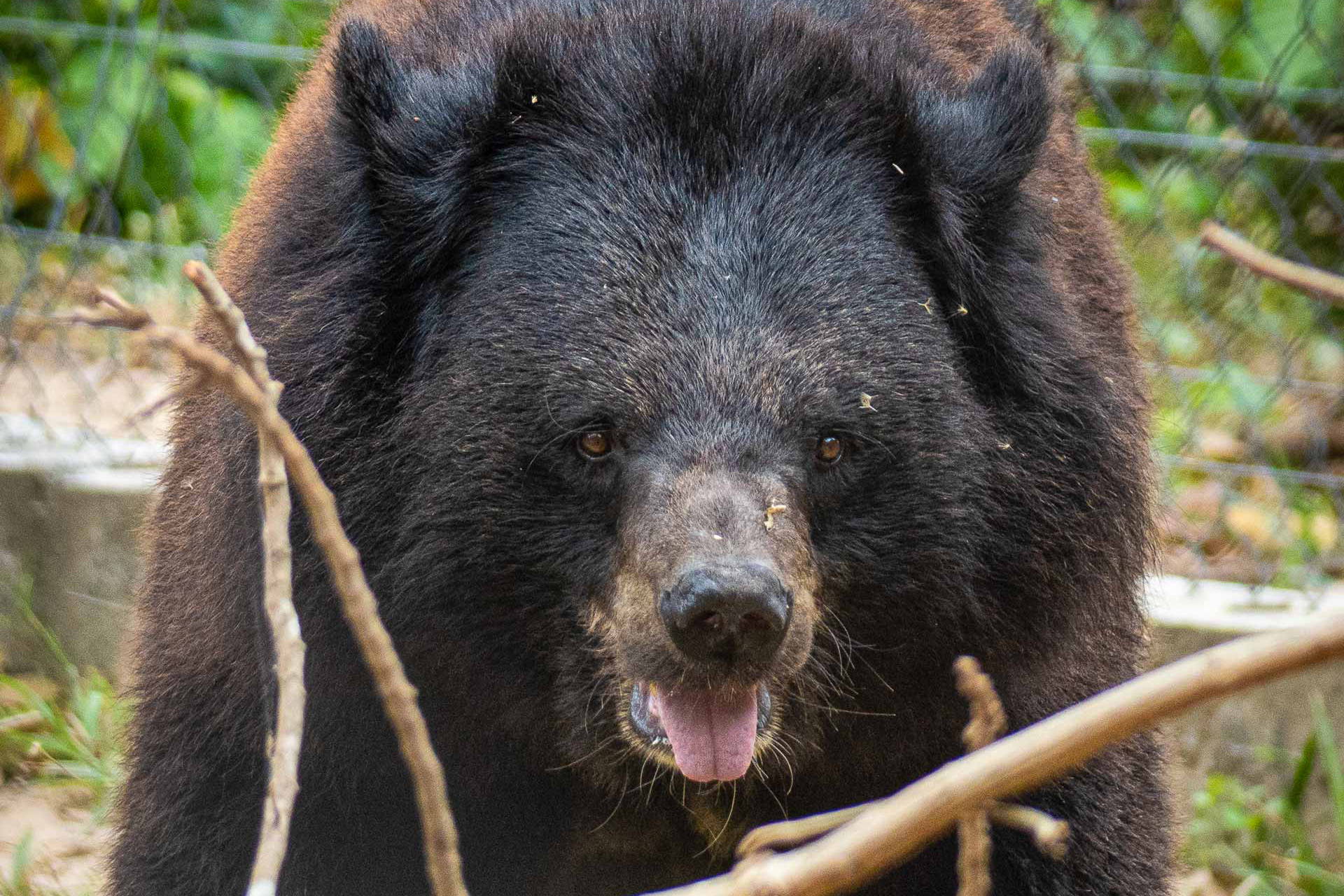 Robin and his brother Beau were discovered in appalling conditions and confiscated from a Korean businessman in Kompong Speu province on the 29th of July 2010. Their illegal owner was charged with trading in endangered wildlife. We don't know what had happened to the cubs before their rescue, but they were two of the most emaciated and terrified cubs we've ever received. Both of them refused to eat for days and simply perched themselves at the highest point of their nursery area to try and get away from people.
Fortunately our team in Cambodia hold years of experience in dealing with rescued bear cubs and they have gradually built a bond with them and managed to reassure the cubs that no further harm will come to them.
We were fortunate to receive two very confident little Moon bear sisters around the same time as Robin and Beau arrived, and the girls helped the boys get over their fear and start to relax. Of course it was horrible to see the cubs in such a state but it has been incredibly uplifting and rewarding to see them slowly come out of their shells and learn to play and enjoy life again. After almost 12 years in our care, Robin is a big and handsome male Moon bear, weighing in at a healthy 135kg today.
I spent around half hour observing him yesterday (Feb 22nd 2022), relaxing in his pool and exploring his own dedicated space - talking to his carer Mr Roeurn yesterday he commented that Robin in particular seems to have relaxed now that he is not having to time-share with the other boys, previously even when he was outside he would appear stressed by the scents of the other males and rarely stayed still, something that seems hard to believe as I watched him playing casually with a small twig between his giant front paws while he cooled off in his pool yesterday (Video Below).
Matt Hunt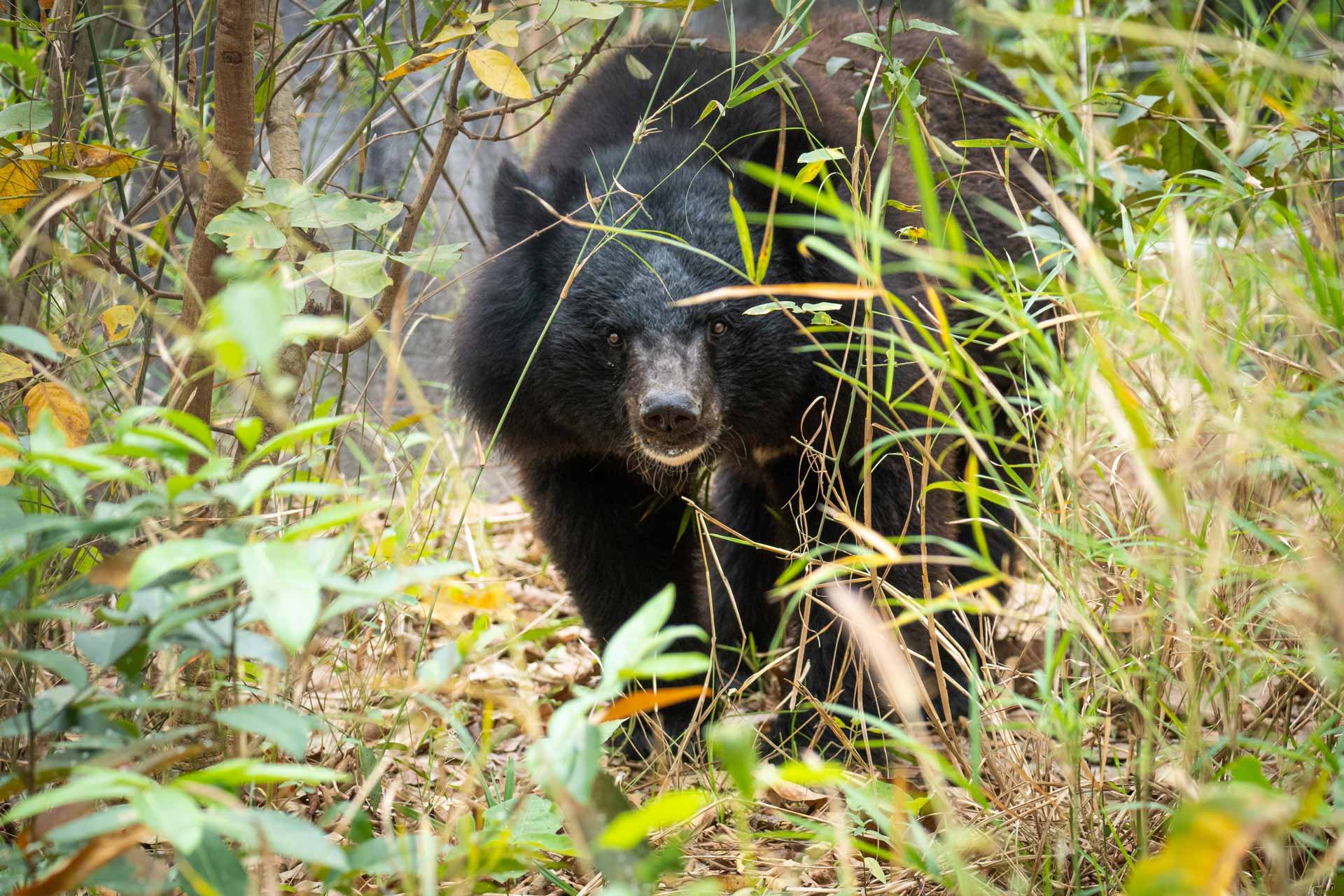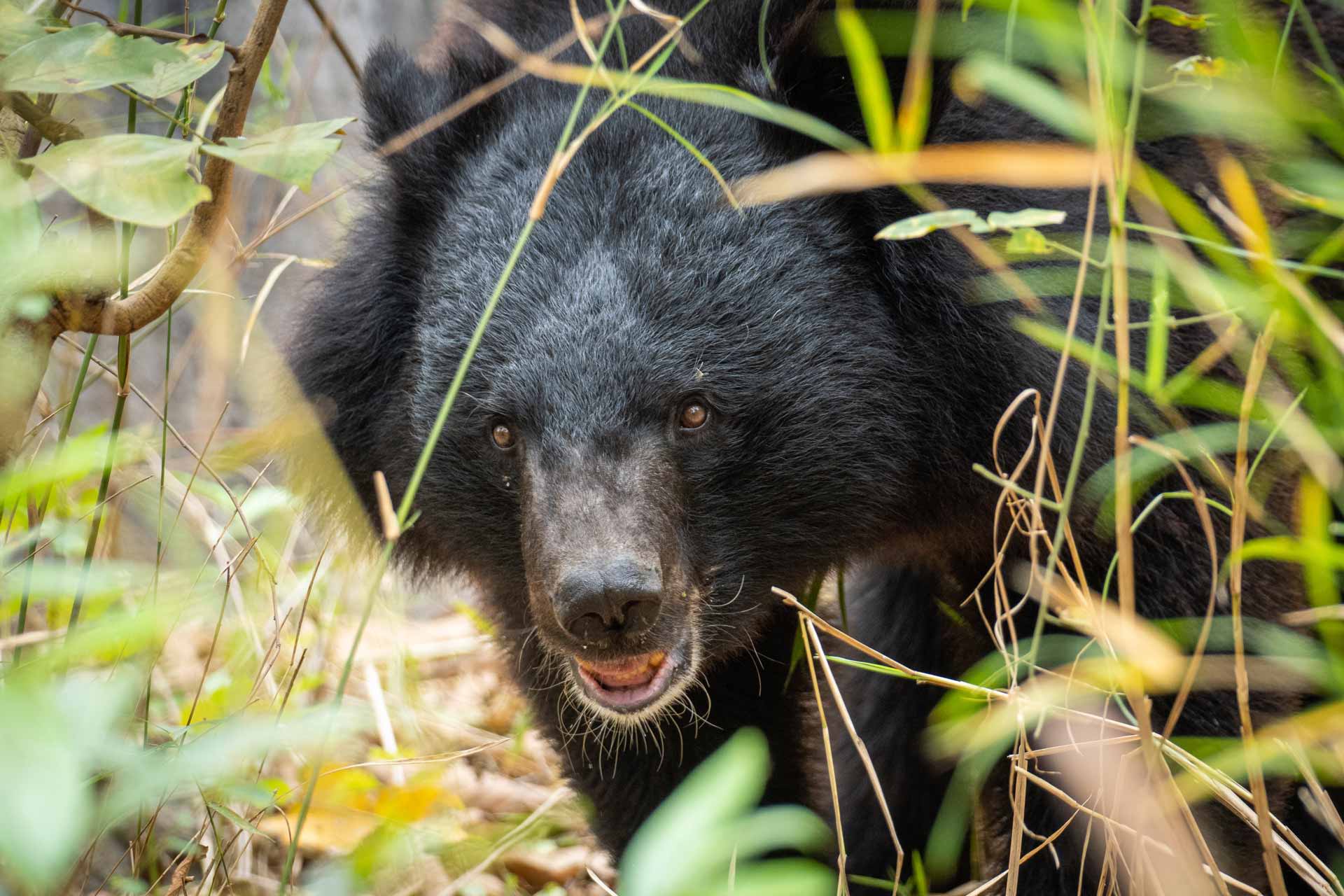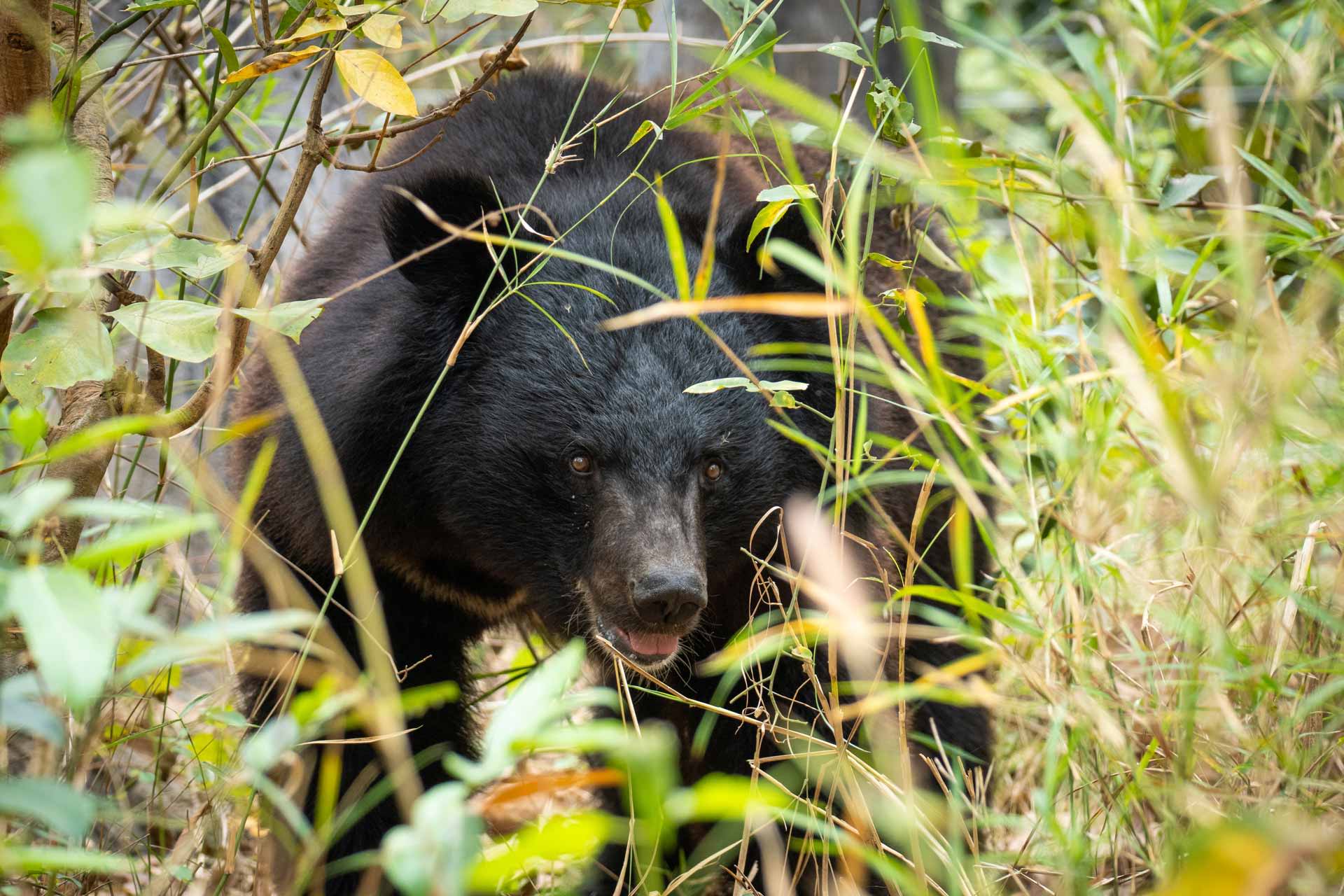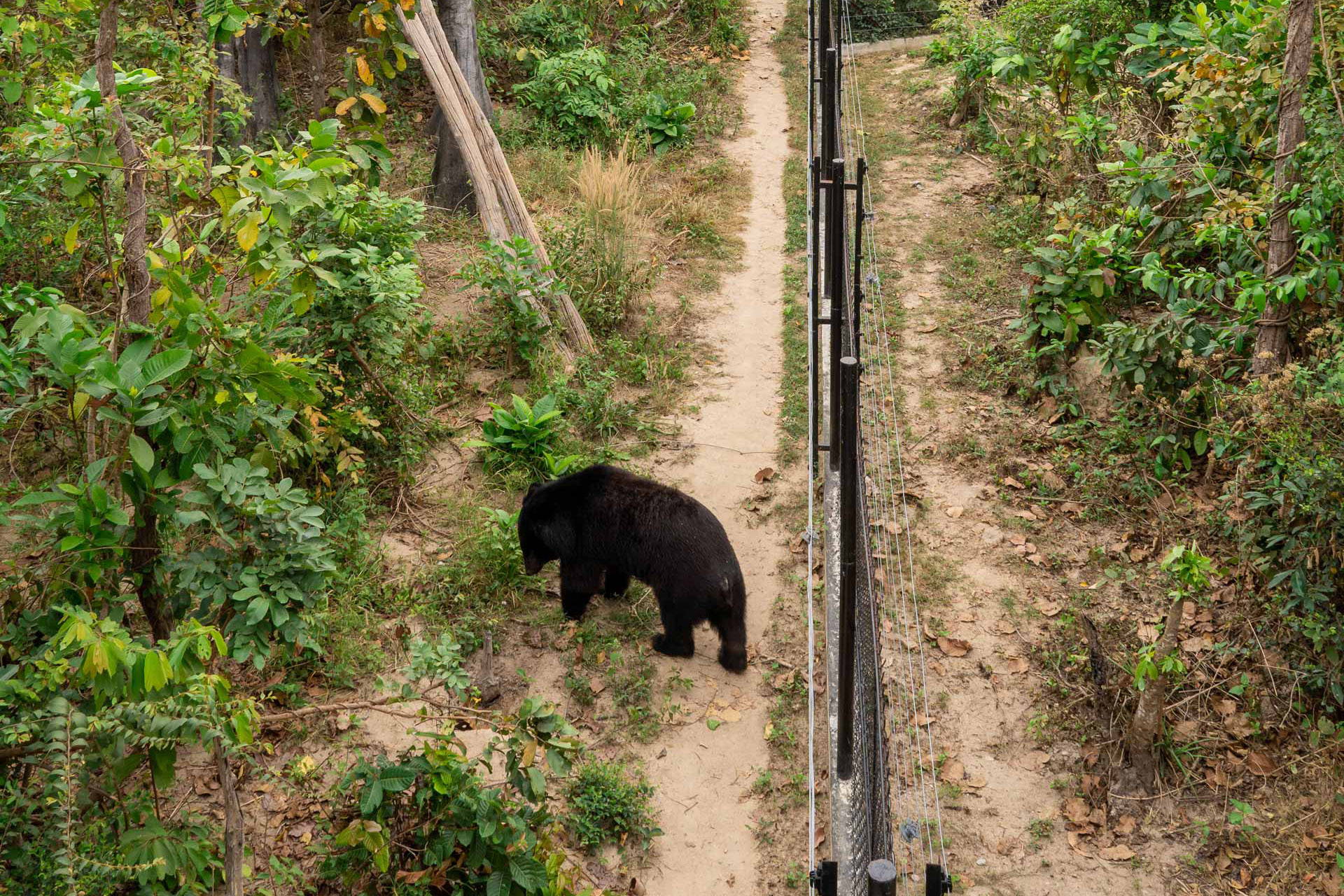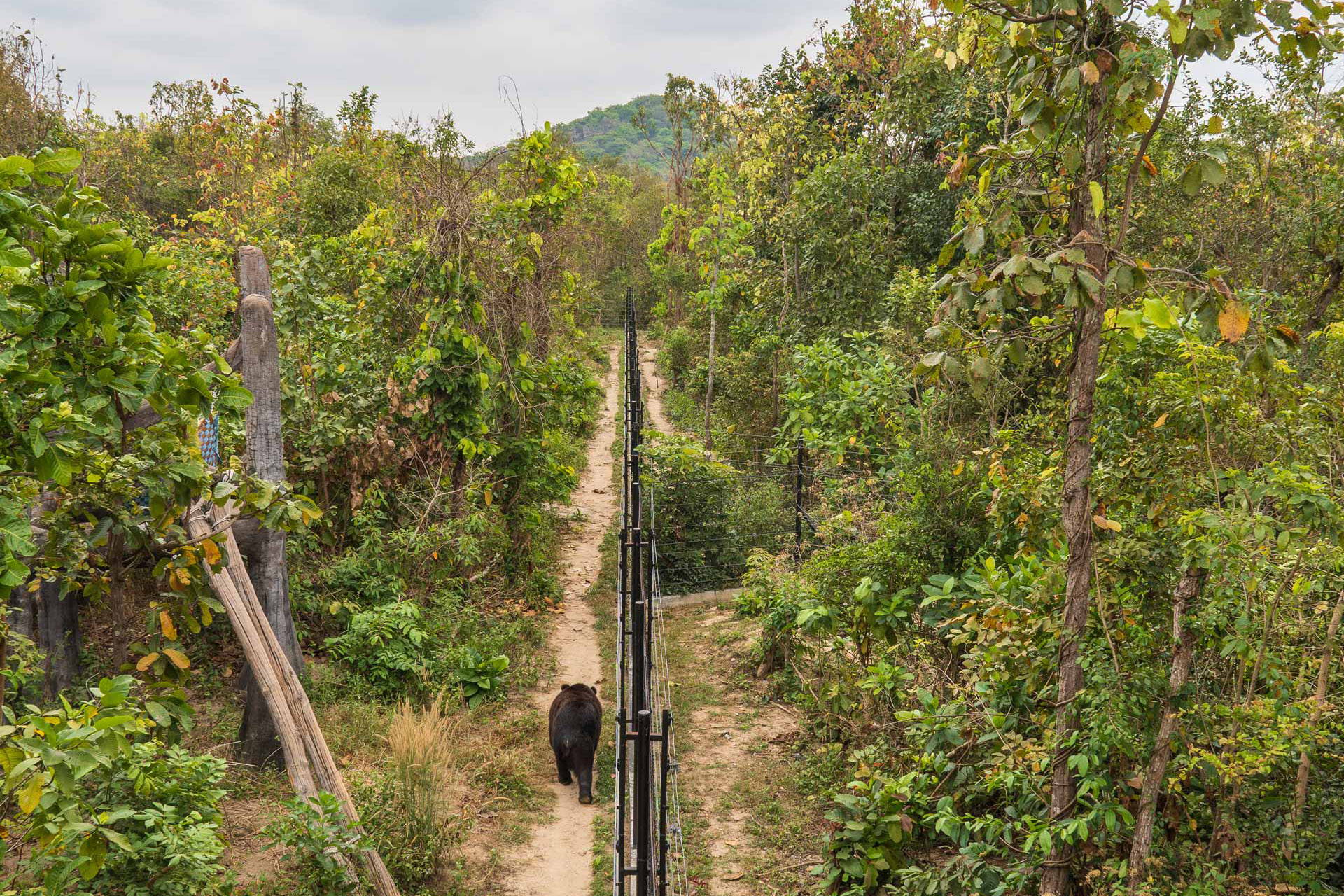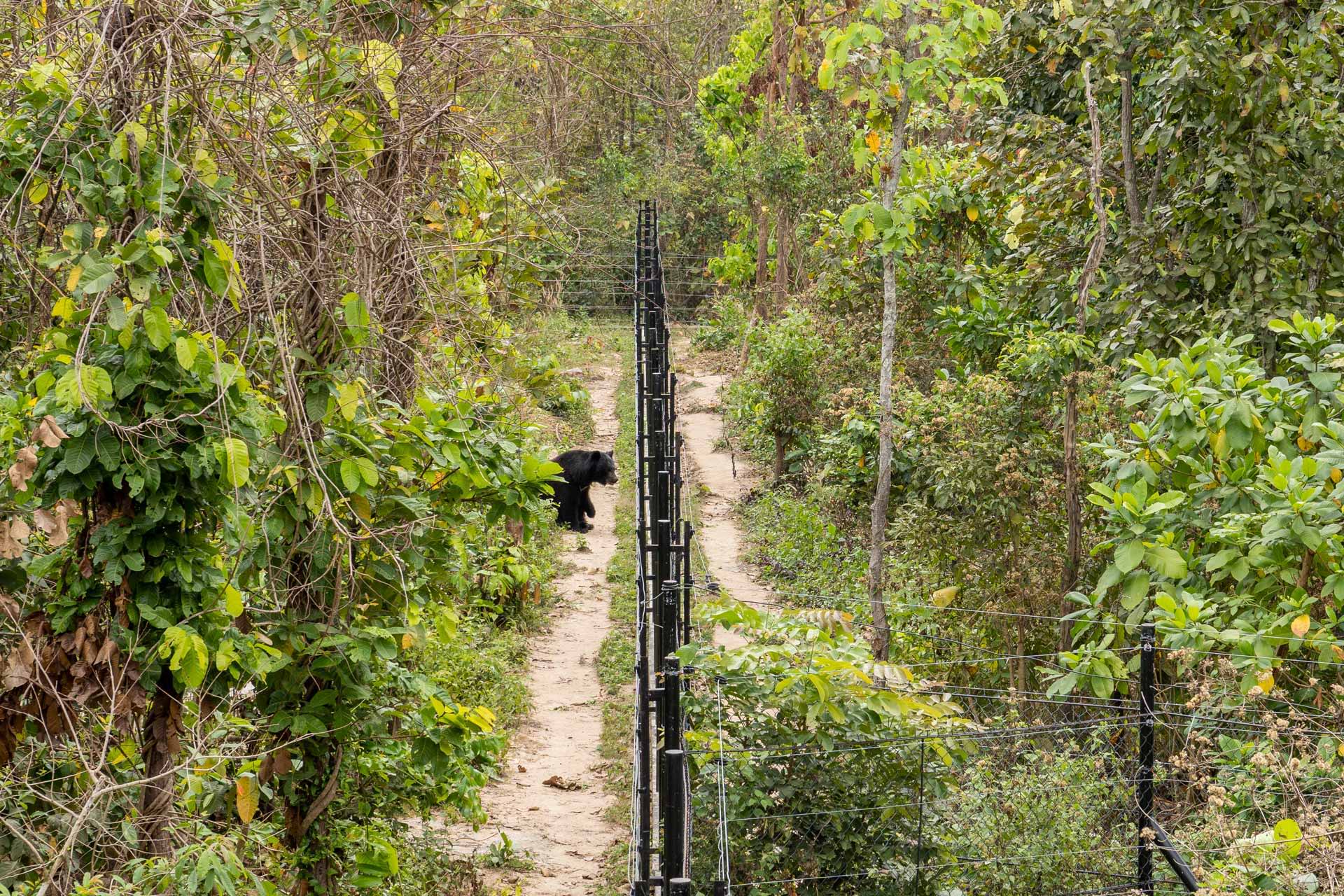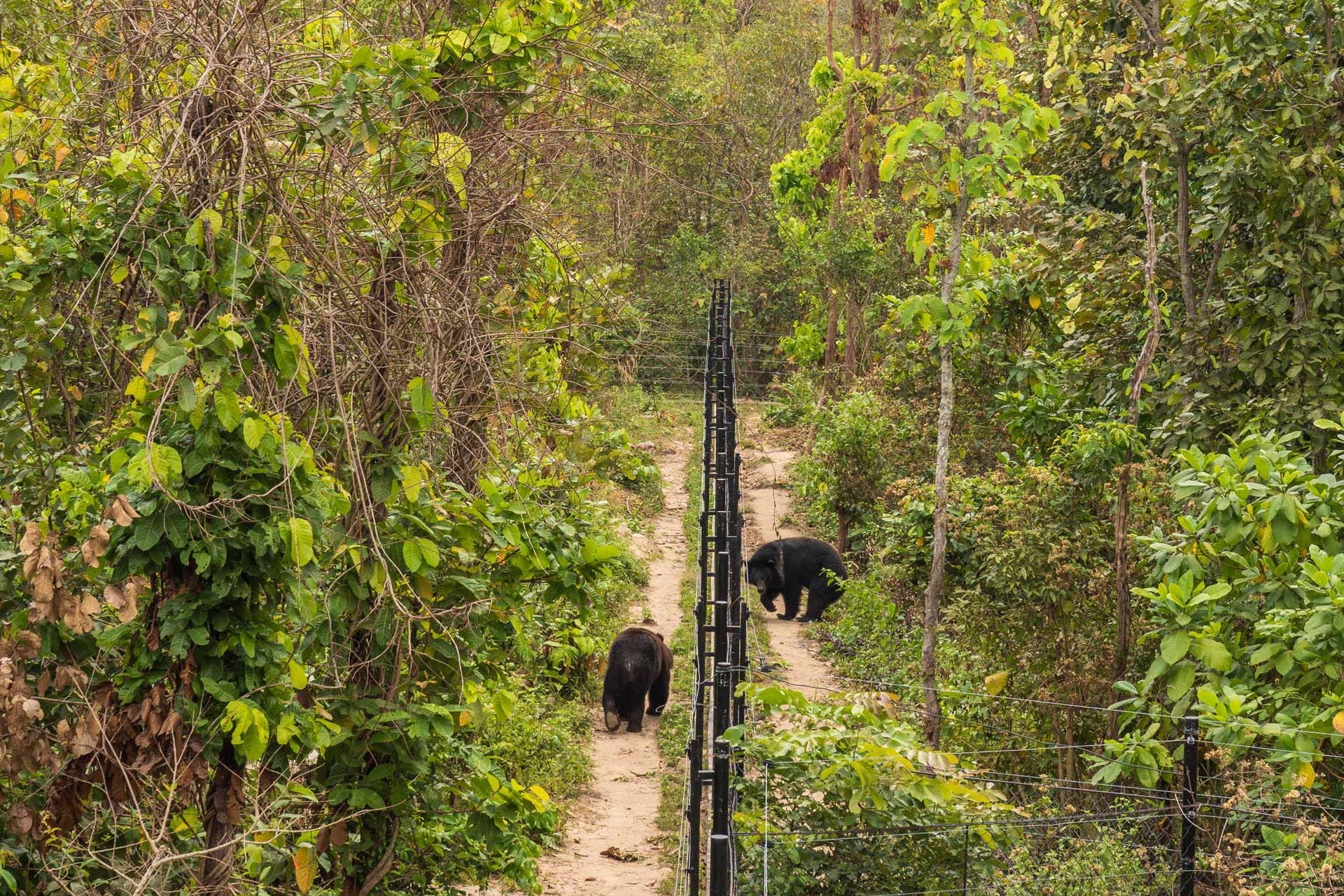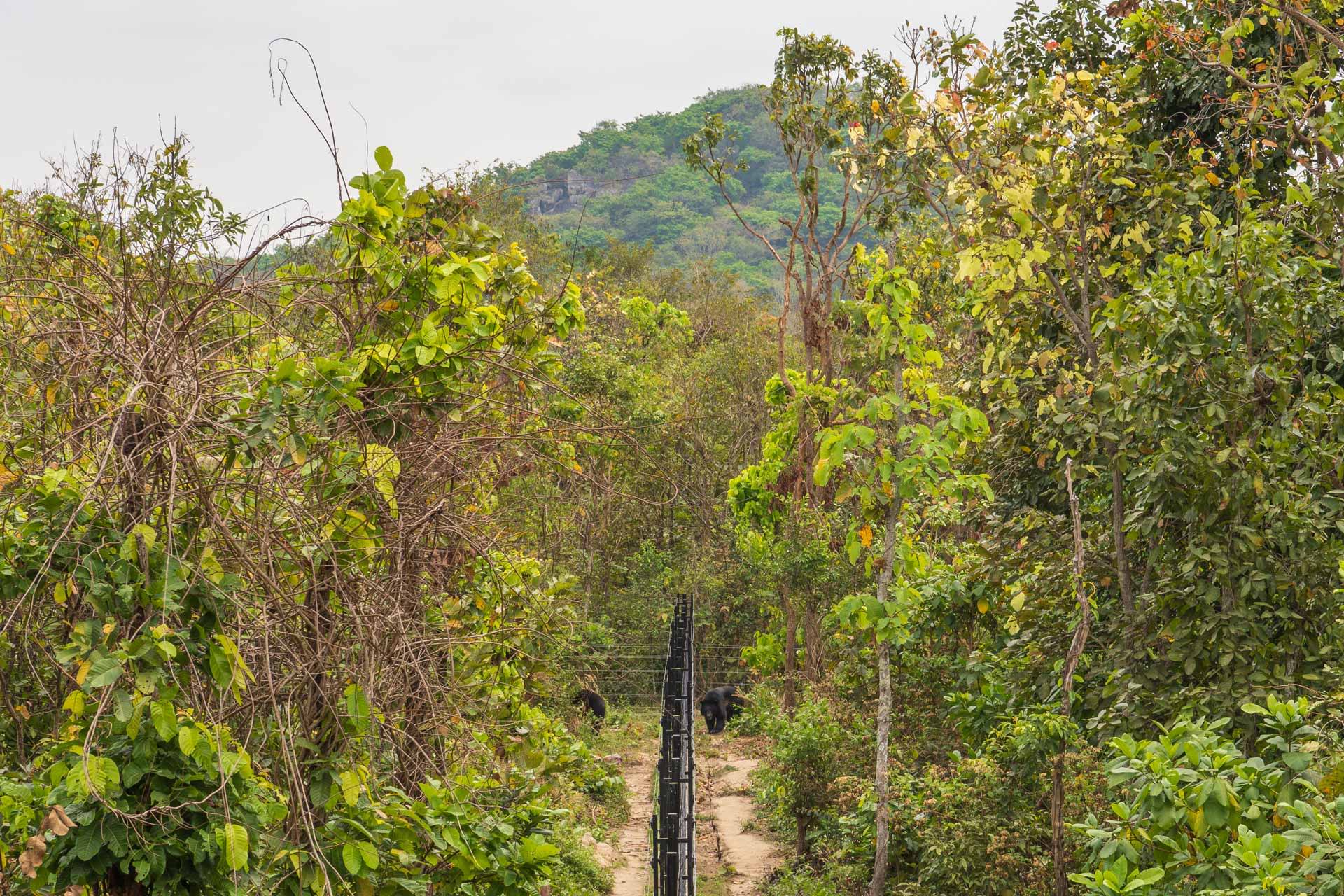 James was rescued along with his sister Rose from a trader in Battambang province, Cambodia, on 7th August 2009. If Robin and Beau were two of the most terrified cubs we'd ever seen, James and Rose were two of the worst-damaged, having both been caught in wire snares they had then been hog-tied tightly to wooden posts and hidden under a cart at the traders house for days, with the ropes cutting into their legs and causing extensive injuries. James fared slightly better than his sister whose injuries were so severe at one stage we were looking at the possibility of multiple amputations - you can see how she looked in this old Facebook post from 2014 (Link)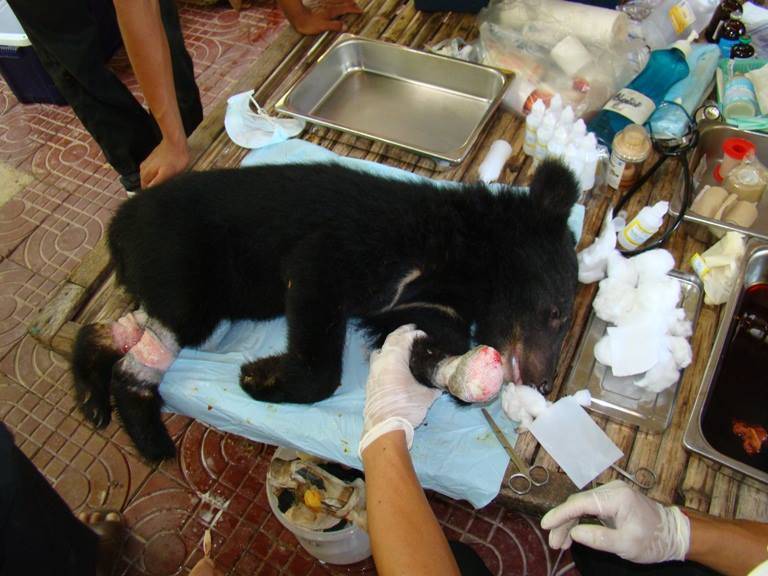 Despite losing his front left foot James has grown into a very handi-capable adult male Moon bear, topping the scales at over 170kg today!
Matt Hunt
Robin enjoying his outside pool in the new sanctuary Feb 22nd 2022